——
——
#LucPaquinArt #LucPaquin #LPaquinFilsInc #PaquinFils #GeneralStore #Store #TremblantExpress #PeterDuncan #Consultant #Zoom #VideoBlog
——
——-
——
——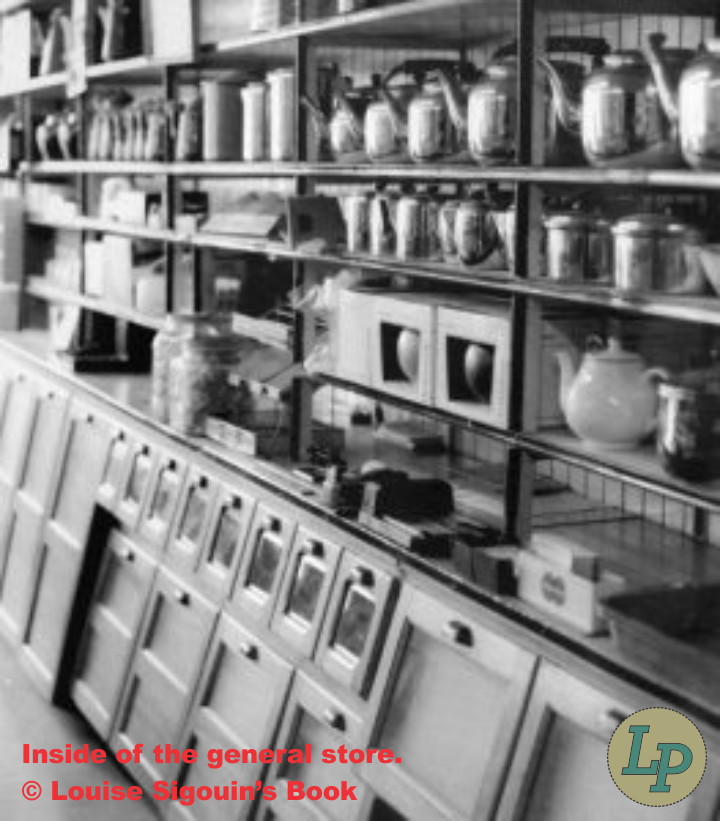 ——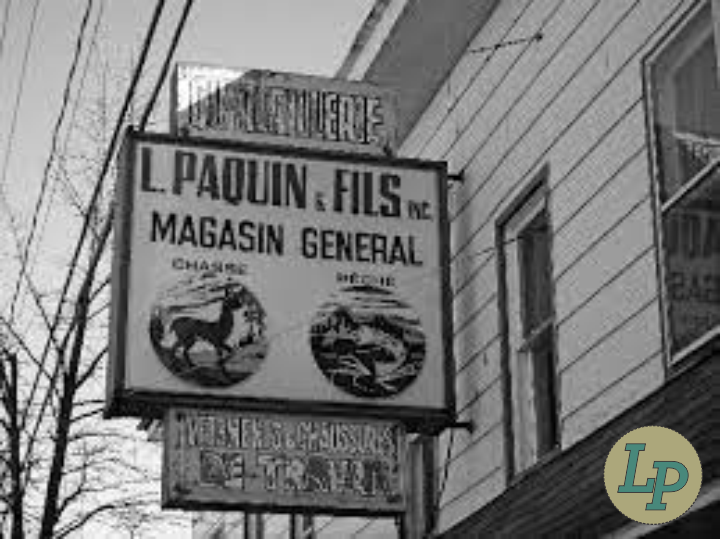 ——
——
——
——
——
L. Paquin & Fils Inc. (1955-2010) Memories of a General Store
Ludger Paquin was born in 1900 in Escanaba, Michigan. The family came to settle in Saint-Jovite (now downtown Mont-Tremblant) in 1903. At the age of 14 he took a job at E. GAUTHIER, the village general store. Built in 1895 by Léandre Gauthier, the business was subsequently left to Léandre's son Édouard en 1912. Ludger quickly won his boss's trust and Mr. Gauthier gave him more and more responsibility, including the correspondence and the purchase of merchandise.
In 1925, Ludger married Anne-Marie Bedard. They had five children: Jeannine in (1926-2020), Yvette (1928-1946), Jean Louis in (1931-2013), Jacques in 1935, and Pierre in 1943. Édouard died suddenly in 1954 and in 1955, Ludger Paquin became the owner of the business and gave it his name.
A young man of the village, Jean-Guy Ouimet, hired by Édouard, bridged the gap between the two administrations. He spent ten years in the company before launching a 25-year career in the police force, after which he returned to work in the business for another 20 years.
If I remember rightly, Ludger was a part of my father's circle of friends. Despite the large age gap, they shared passions such as the fishing club "La Sauteuse", organized on Gaston Gervais's initiative for their group of hunting and fishing enthusiasts.
You could find just about everything in the store: flour, sugar, canned goods, tools, clothing, leaf tobacco…. It was also a community gathering place and I remember going there with my father and being fascinated by this Ali Baba's cave. Ludger's children helped out in the store, of course, but each of them chose their own path. After studying at HEC, Jacques took over the family business when his father died in 1975.
The Paquin & Fils customers were an eclectic lot. There were locals, naturally, but also people from nearby villages convinced they could find what they needed here. Tourists, too, were fascinated by this old-time store with its inventory as comprehensive as it was diverse. Year in year out they came to find what they needed for hunting and fishing.
Because they spoke only French, the employees had the brilliant idea of creating an exhaustive bilingual catalogue to deal with the language issue and thus meet the needs of the Anglophone customers. L. Paquin & Fils Inc. also had a social role to play. It was there that you went to get the latest news and chat with the people you ran into.
Entering the store – a relic of a bygone age – felt comforting. From floor to ceiling there was up-to date merchandise, but also heritage items we didn't realize were still being produced. Sometimes outdated things that made you smile suddenly became indispensable.
I remember, for instance, having to ask Jacques (alias "Le Blond") to find some ski equipment from the '40s for Tremblant's 60th anniversary. Sure enough, he had it in stock.
With its wood-crafted facade, the building's architecture raised as much curiosity as it did admiration for a lost aesthetic. Its appearance at the time was so remarkable that it was included in Louise Sigouin's book Les commerces immortels du Québec (Québec's immortal businesses) whose preface, written by the late Serge Bouchard, said: "The new fashion, the real, consists of capturing the true face of the old. Not to ponder, but to use."
Peter Duncan
Follow Us
J. Luc Paquin 2021 – English & Español
The Electronic, Microcontrollers, Robotics, 3D Animation, Photography and Video Experts
https://www.lucpaquin.com/cv/LucPaquinCVEngMk2021c.pdf
https://www.lucpaquin.com/cv/LucPaquinCVEspMk2021c.pdf
Good Food, Cooking, Wines, Spirits, Beer, Cheeses, Enjoying Life and much more…
https://www.lucpaquin.com/cv/JLPFoodWineCV2021Mk1c.pdf
https://www.lucpaquin.com/cv/JLPComidaVinosCVMk2021b.pdf
Web: https://www.lucpaquin.com/
Web: http://www.jlpconsultants.com/
Web: https://zoom.us/
Facebook: https://www.facebook.com/neosteam.labs.9/
YouTube: https://www.youtube.com/channel/UC5eRjrGn1CqkkGfZy0jxEdA
Twitter: https://twitter.com/labs_steam
Pinterest: https://www.pinterest.com/NeoSteamLabs/
Instagram: https://www.instagram.com/neosteamlabs/
Luc Paquin