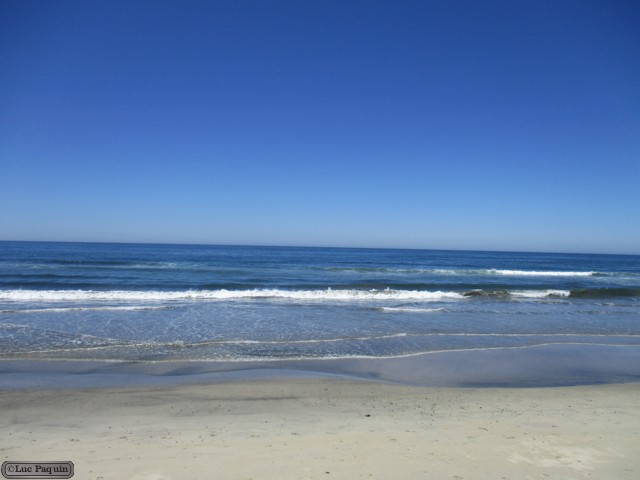 Year: 2015 (April ‎28, ‎2015)
11″ x 8.5″
Media: Canon® Pro Platinum High Gloss Photo Paper
Printers: Canon® PIXMA
Color
Art: Photo
Artist: Luc Paquin
A sea is a large body of salt water that is surrounded in whole or in part by land. More broadly, the sea is the interconnected system of the Earth's salty, oceanic waters considered as one global ocean or as several principal oceanic divisions. The sea Pacific.
A beach is a landform along the coast of an ocean. It usually consists of loose particles, which are often composed of rock, such as sand, gravel, shingle, pebbles, or cobblestones. The particles comprising a beach are occasionally biological in origin, such as mollusc shells or coralline algae.
Some beaches have man-made infrastructure, such as lifeguard posts, changing rooms, and showers. They may also have hospitality venues (such as resorts, camps, hotels, and restaurants) nearby. Wild beaches, also known as undeveloped or undiscovered beaches, are not developed in this manner. Wild beaches can be valued for their untouched beauty and preserved nature.
Oceanside Pier, North Coast Highway, Oceanside, CA, USA.
Luc