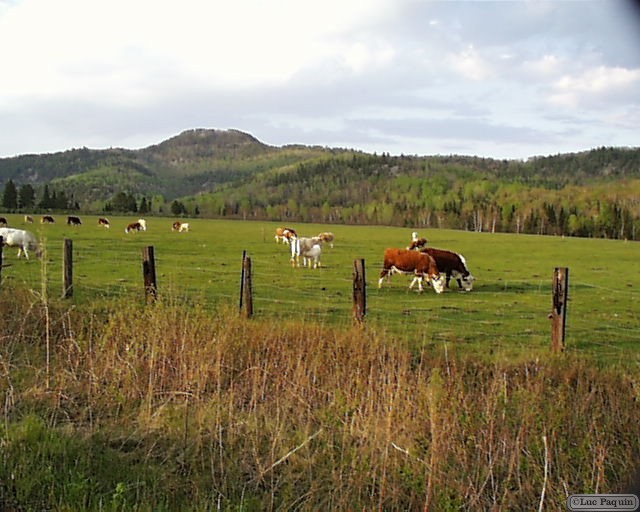 Year: 2002 (May 2002)
11″ x 8.5″
Media: Canon® Pro Platinum High Gloss Photo Paper
Printers: Canon® PIXMA
Color
Art: Photo
Artist: Luc Paquin
Brébeuf
Brébeuf is a parish municipality in the Laurentides region of Quebec, Canada, part of Les Laurentides Regional County Municipality. It is located along the Rouge River (Rivière Rouge), near Mont-Tremblant.
Dairy cattle (also called dairy cows or milk cows) are cattle cows bred for the ability to produce large quantities of milk, from which dairy products are made. Dairy cows generally are of the species Bos taurus.
Historically, there was little distinction between dairy cattle and beef cattle, with the same stock often being used for both meat and milk production. Today, the bovine industry is more specialized and most dairy cattle have been bred to produce large volumes of milk.
Luc