Digital Drawing
——
#LucPaquinArt #LucPaquin #War #DigitalDrawing #Printer #Consultant
——
——
——
Artist: Luc Paquin
Art: War
Year: 2023 (January)
Art: Digital Drawing Print
Printer: Canon PIXMA MG6800
Letter: 8.5 inches x 11 inches – 22 cm x 28 cm
Media: Color, Corel PHOTO-PAINT, CorelDRAW, Canon PIXMA MG6800, Archival Ink, Canon Pro Platinum Matte Photo Paper
– 100% Handmade.
– This item comes in a Luc Paquin Art signed and dated on the reverse side, sleeve with cardboard.
– Copyright does not transfer with sale of art.
– Artist retains all rights.
– Ready to ship within 1-2 week.
Price: Message or Contact
War
Ethologists start with the persuasive argument that study of animal warfare may contribute toward an understanding of war as employed by man. The behaviour of monkeys and apes in captivity and the behaviour of young children, for example, show basic similarities. In both cases it is possible to observe that aggressive behaviour usually arises from several drives: rivalry for possession, the intrusion of a stranger, or frustration of an activity. The major conflict situations leading to aggression among animals, especially those concerning access of males to females and control of a territory for feeding and breeding, are usually associated with patterns of dominance.
Observed animal behaviour can be regarded as a possible important source of inspiration for hypotheses, but these must then be checked through the study of actual human behaviour. As this has not yet been adequately done, the hypotheses advanced have little foundation and are merely interesting ideas to be investigated. Further, human behaviour is not fixed to the extent that animal behaviour is, partly because man rapidly evolves different patterns of behaviour in response to environmental factors, such as geography, climate, and contact with other social groups. The variety of these behaviour patterns is such that they can be used on both sides of an argument concerning, for example, whether or not men have an innate tendency to be aggressive.
War is an intense armed conflict between states, governments, societies, or paramilitary groups such as mercenaries, insurgents, and militias. It is generally characterized by extreme violence, destruction, and mortality, using regular or irregular military forces. Warfare refers to the common activities and characteristics of types of war, or of wars in general. Total war is warfare that is not restricted to purely legitimate military targets, and can result in massive civilian or other non-combatant suffering and casualties.
The earliest evidence of prehistoric warfare is a Mesolithic which has been determined to be approximately 14,000 years old. About forty-five percent of the skeletons there displayed signs of violent death. Since the rise of the state some 5,000 years ago, military activity has occurred over much of the globe. The advent of gunpowder and the acceleration of technological advances led to modern warfare. That 14,500 wars have taken place between 3500 BC and the late 20th century, costing 3.5 billion lives.
Follow Us
Luc Paquin 2023
Web: https://www.lucpaquin.com/
Web: https://www.donluc.com/
Facebook: https://www.facebook.com/neosteam.labs.9/
YouTube: https://www.youtube.com/channel/UC5eRjrGn1CqkkGfZy0jxEdA
Twitter: https://twitter.com/labs_steam
Pinterest: https://www.pinterest.com/NeoSteamLabs/
Instagram: https://www.instagram.com/luc.paquin/
Luc Paquin
——
#LucPaquinArt #LucPaquin #DigitalDrawing #Printer #Consultant
——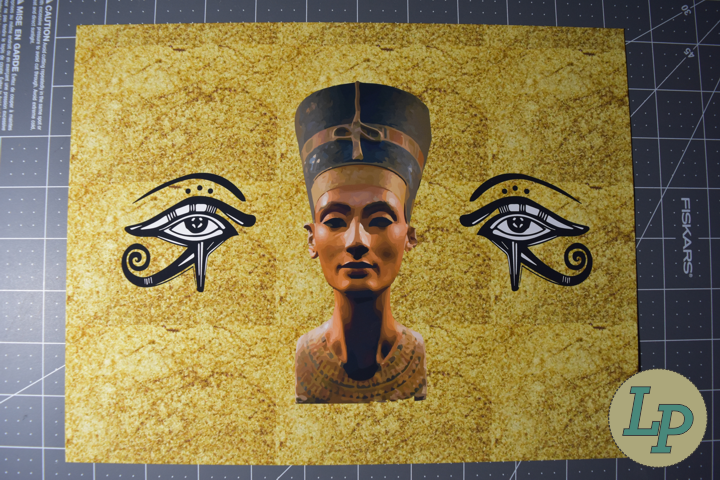 ——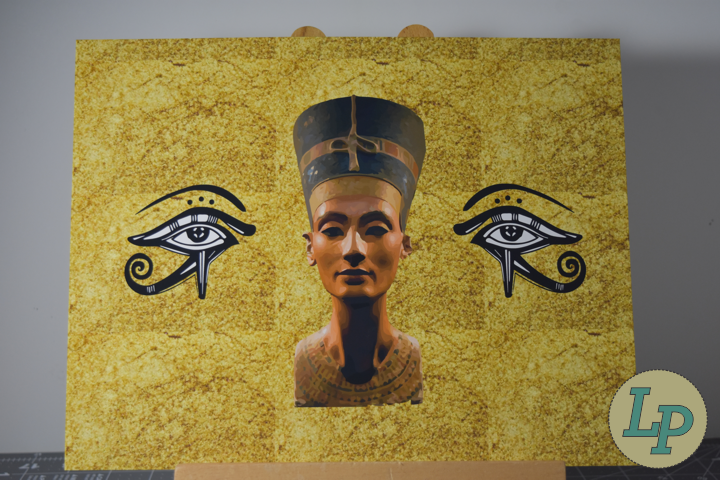 ——
Artist: Luc Paquin
Year: 2019 (July)
Art: Digital Drawing Print
Printer: Canon PIXMA MG6800
Letter: 8.5 inches x 11 inches – 22 cm x 28 cm
Media: Color, Corel PHOTO-PAINT, CorelDRAW, Canon PIXMA MG6800, Archival Ink, Canon Pro Platinum Matte Photo Paper
– 100% Nefertiti Handmade.
– This item comes in a Luc Paquin Art signed and dated on the reverse side, sleeve with cardboard.
– Copyright does not transfer with sale of art.
– Artist retains all rights.
– Ready to ship within 1 week.
Price: Message or Contact
Nefertiti
Neferneferuaten Nefertiti (1370 BC – 1330 BC) was an Egyptian Queen and the Great Royal Wife (Chief Consort) of Akhenaten, an Egyptian Pharaoh. Nefertiti and her husband were known for a religious revolution, in which they worshiped one god only, Aten, or the sun disc. With her husband, she reigned at what was arguably the wealthiest period of Ancient Egyptian history. Some scholars believe that Nefertiti ruled briefly as Neferneferuaten after her husband's death and before the accession of Tutankhamun, although this identification is a matter of ongoing debate. If Nefertiti did rule as Pharaoh, her reign was marked by the fall of Amarna and relocation of the capital back to the traditional city of Thebes.
Eye of Horus
The Eye of Horus, also known as wadjet, wedjat or udjat, is an ancient Egyptian symbol of protection, royal power, and good health. The Eye of Horus is similar to the Eye of Ra, which belongs to a different god, Ra, but represents many of the same concepts. Funerary amulets were often made in the shape of the Eye of Horus. The symbol "was intended to protect the pharaoh in the afterlife" and to ward off evil. Ancient Egyptian and Middle-Eastern sailors would frequently paint the symbol on the bows of their vessels to ensure safe sea travel. The eye symbol represents the marking around the eye of the falcon, including the "teardrop" marking sometimes found below the eye.
Follow Us
J. Luc Paquin 2022 – English & Español
https://www.jlpconsultants.com/luc/
Web: https://www.lucpaquin.com/
Web: https://www.jlpconsultants.com/
Facebook: https://www.facebook.com/neosteam.labs.9/
YouTube: https://www.youtube.com/channel/UC5eRjrGn1CqkkGfZy0jxEdA
Twitter: https://twitter.com/labs_steam
Pinterest: https://www.pinterest.com/NeoSteamLabs/
Instagram: https://www.instagram.com/luc.paquin/
Luc Paquin