Monthly Archives:
August 2015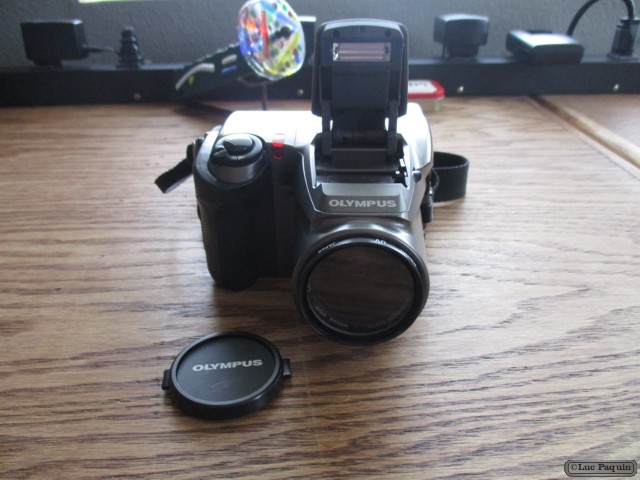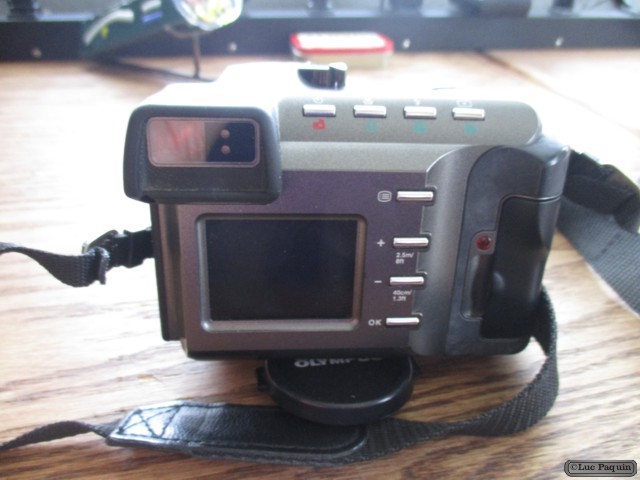 Features
Control images like you would with a great film camera:
Control flash exposures automatically with the intelligent four-mode flash
Choose between automatic focus, or preset manual quick-focus settings
Control color is automatic with through-the-lens white balance from 3000K to 6500K.
Adjust exposure with +/- 3-step control
Choose between center-weighted metering and precise spot metering to compensate for difficult lighting conditions
Threaded lens barrel for optional telephoto, wide angle, macro lenses and many filters
Discover digital power and convenience:
Preview images immediately with built-in LCD
Two pre-set focus settings for eight feet and macro make quick adjustments easy
Three recording compression levels let you define image quality
Reusable SmartMedia Cards available in 2, 4, 8 MB and upgradable to 16 or 32 MB
Download shots directly to a computer using the included serial cable or optional FlashPath floppy disk adapter
With the quality construction you expect from Olympus:
Versatile 3x 9.2 to 28mm f2.8-3.9 optical zoom lens (36-110mm equivalent)
Aspherical, all-glass lens system provides the highest quality images
Optical SLR viewfinder provides the most accurate way to compose and focus the photograph
Optical viewfinder incorporates dioptric correction for added viewfinder sharpness
Olympus has been one of the more successful traditional, film-based camera manufacturers making the transition to digital. Their first efforts enjoyed much critical acclaim and commercial success, and the updated versions of those models continue to be popular. With the introduction of the D-600L though, Olympus has substantially raised the bar for the entire category of digital point and shoot cameras. Both offer high image resolution, excellent optics, convenient usage, and single-lens reflex (SLR) viewing, at prices near a thousand dollars. ($1299 for the D-600L)
Aside from excellent resolution and image quality at a reasonable price, the biggest innovation of the D-600 cameras is the fact that both are true single-lens reflex (SLR) devices, offering through-the-lens (TTL) viewing. This means that when you look through the optical viewfinder, you are actually looking through the main lens of the camera, and can see exactly what the sensor will see when the shot is taken. By guaranteeing that "what you see is what you get," TTL viewing contributes greatly to the ease-of-use of the cameras, especially for macro work or other applications involving filters or other optics added in front of the lens.
The D-600L are both "high resolution" point and shoot digital cameras, the 600 producing 1280×1024 images. To accommodate situations in which you might not need all that resolution, both cameras provide "low-res" capture modes, with image sizes of 640×512 respectively.
The cameras also offer a very unique styling, borrowing heavily from Olympus' pioneering "ZLR" (Zoom Lens Reflex) design popularized by their IS-series film cameras. This has been a popular, if unconventional, design in the film world, and it's easy to see why: The elongated body and molded grip for the right hand give you lots to hold on to, a definite help in stabilizing the cameras for long exposures.
We expect the D-600L to be very popular cameras, thanks to their excellent image quality, high resolution, and wealth of features. Some reviewers have consigned the D-600L to "professional" usage because its resolution goes well beyond that required for high-quality prints at the popular 4×6 inch size. On the face of it, this may seem like a valid argument, but we beg to differ: One of the biggest limitations to date of non-professional digital cameras has been the lack of any ability to crop-down the pictures, to isolate interesting subject areas and improve composition. With the D-600L, you finally have enough pixels to do this with, yet still retain reasonable image quality. This is truly a first for an inexpensive digital camera, and is a feature that should be of interest to anyone, not just "professionals."
Luc